Date:
3 Nov 2023, 19:30–21:05
Descent into the darkness of the underworld in the Venice Festival prize-winning film.
Il buco
2021, Michelangelo Frammartino
Italy–France–Germany
93 min., Italian with Russian subtitles
Starring: Nicola Lanza, Antonio Lanza, Leonardo Larocca
T
The early 1960s, Italy. Pirelli Tower, the tallest building in the country, is erected in Milan. Meanwhile, a group of young Milanese scientists come to Calabria to unravel the mysteries of an unexplored cave that gapes at the landscape of the local valley.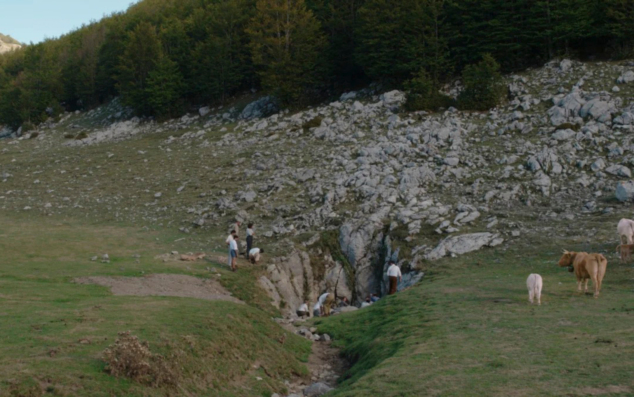 The world as [Michelangelo Frammartino] renders it is an anthology of concrete objects and unrepeatable moments that are somehow infused with abstract, even spiritual meanings.
— A.O.Scott, The New York Times
The director manages to pull a metaphysical effect from the physical reality. Long, mostly static scenes, dialogues reduced to indecipherable chirping, contemplation that becomes more and more meaningful with each passing minute—The Hole assumes that its viewer will dare to dive into an uncomfortable but revelatory world, following its cave explorer protagonists.
{"width":963,"column_width":89,"columns_n":9,"gutter":20,"line":10}
{"mode":"page","transition_type":"slide","transition_direction":"horizontal","transition_look":"belt","slides_form":{}}
{"css":".editor {font-family: Diagramatika Text; font-size: 20px; font-weight: 400; line-height: 20px;}"}