A large-scale programme exploring the interaction of local communities and artists in the urban environment.
T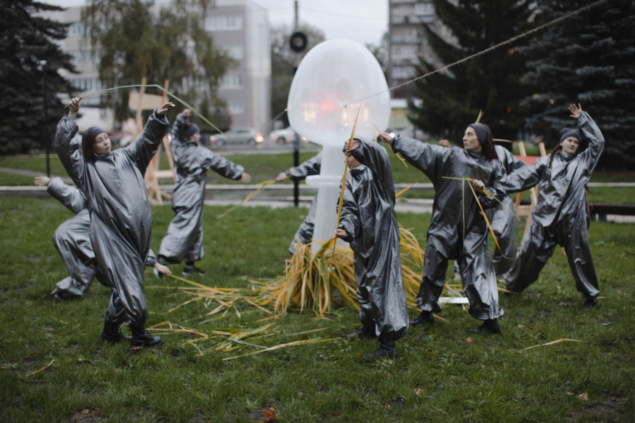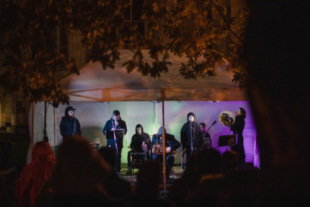 Public Programme: Kostroma. 2022
Photo: Anastasia Soboleva
GES-2: Cities continues and develops the concept of GES-2's Event Laboratory programme, in which residents of Moscow districts come up with cultural projects together with artists and curators. Their interactions are based on principles that inform all the activities of the House of Culture: creative collaboration and an absence of hierarchy or opposition between amateurs and professionals. We see art as an expression of people's collective experiences and of their relationships with one another, with their personal histories, and with the places that are important to them.
GES-2: Cities takes the Event Laboratory concept beyond Moscow. A series of projects will take place in the Russian regions, seeking to foster the emergence of new cultural initiatives with the participation of citizens and expand professional dialogue and exchange of experiences between the House of Culture and institutions in other cities. Rather than supporting existing or ready-to-implement projects, our initiatives seek to create the conditions for the emergence of new ideas.
Kostroma was the first focal point of the GES-2: Cities programme, followed by Chelyabinsk; next projects will take place in Kamchatka Krai. The results of four to five months of collaborative work between the curators of the House of Culture and regional institutions—exhibitions, festivals, workshops, productions, readings and other projects—will be presented at both local venues and at GES-2.
Programme partners are NOVATEK-affiliated companies that take an active part in the cultural and social life of the cities in which they work.
{"width":963,"column_width":89,"columns_n":9,"gutter":20,"line":10}
{"mode":"page","transition_type":"slide","transition_direction":"horizontal","transition_look":"belt","slides_form":{}}
{"css":".editor {font-family: Diagramatika Text; font-size: 20px; font-weight: 400; line-height: 20px;}"}